Analytics uniquely brings together the business, statistics and computing skills together like no other field. We are looking for driven, creative, conscientious folks with leadership skills, presentation skills and critical thinking to be a part of our growth story.
Our vision is to embed analytics in every aspect of life. Our mission is to create the superior quality accelerated analytics services by employing people-product-technology framework. We are inspired by empathetic result-driven leadership style where competency is rewarded and innovation is applauded. We work with the spirit of family and the efficiency of team.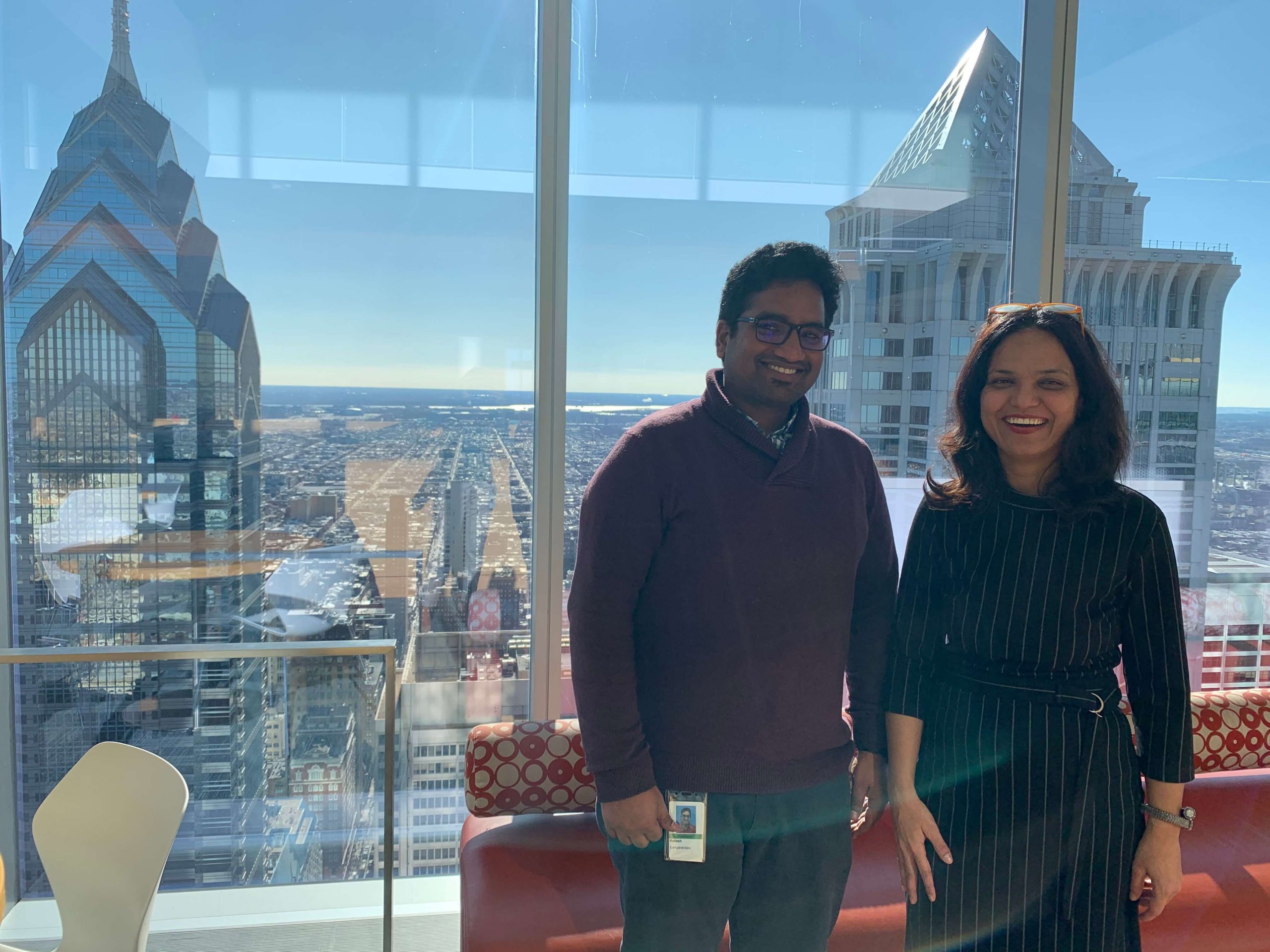 Fun at Saarthee
Work Hard and Party Hard. Engineer Fun, Discover yourself not just insights. Checkout our data and party geeks having it all in a day's work .
When you grow in Saarthee, you grow in all direction and you also help and support people in need. The worldwide pandemic has created challenges for us all, not only in our personal lives but also in our professional lives. Fresh graduates had to make themselves ready for the job outside the system if they wished to contest for their dream jobs. During these tough times, Saarthee extended its services to the community in the form of an Analytics Basics Training Program for the candidates who were interested in building a career in Analytics.
" Despite being acquainted with the analytical tools I was never confident to rate myself above 7. But after being trained by industry experts here at Saarthee training program, I am confident enough to say, Yes, I got the skills, required for the data analyst Thank you team SAARTHEE..!! "
Salim Ejaz, IIT ISM (2020)
" I couldn't have asked for such a thorough and analytical Training Program during the tough times of COVID. At Saarthee, each and every mentor is so much dedicated making sure that their players are skilled enough to steal the match wherever they go! "
Lipika Saini, NIT (KKR) (2020
" The stand-out feature of this training program with Saarthee for me was that you get mentored from industry experts, who have been working in analytics space for years. One gets to interact with them while learning through the first-hand experience of using different tools in analytics and by real-time assignments and projects. This training program is a unique blend of professional as well as personal skills required to be a successful Data Analyst. Really glad to be a part of it."
Parag Pise, MNIT JAIPUR (2020)
" I found this training session to be of great use during this lockdown era when the world's focusing upon battling this challenging time. I had just theoretical knowledge about a few basics of the analytics domain before I was selected for this program. After spending 4 weeks here, I got to know about the practical experience of how analytics actually work. This has been very fruitful for me. Thank you Saarthee ! "
Aviral Sahu, NIT BHOPAL (2020)
" Training with Saarthee is valuable in so many ways. I gained experience in a workplace environment, I learned a lot about analytical skills and it's tools, and I gained knowledge which helps me in my future career. Every step of the way, there is someone to answer my questions, and everyone is very open, helpful. I felt like part of the team from day one and enjoyed every minute of my time. Thanks for your time and help. "
Arpit Gupta, MNIT JAIPUR (2020)
" Saarthee training program is a great initiative. Along with the technical skills, this program has taught me to think like an analyst. Which is important as it helps to connect dots and solve the real problems. Best Part – Sessions with founders."
Satyam Paliwal, BITS PILANI (2020)
" A comprehensive and insightful program which focused on making things interactive and encouraged hands-on experience with the relevant tools and technologies in Analytics. The mentors are experienced professionals and were thorough in their sessions providing many actionable takeaways. There is no dearth of resources available for Analytics that one can go through but the problem arises when it comes to application and Saarthee has helped me gain that confidence to implement tasks with these influential sessions and the excellent manner in which the information was delivered. Truly thankful to Saarthee for this wonderful initiative during tough times ."
Rakshit Varma, Hindu College , DU (2020)
" The training program at Saarthee is really a wonderful experience. The training sessions are practical, informative, and also well-paced. The concepts were clearly and professionally explained. It enabled us to learn new things as well as have the practical experience of things on which we had prior theoretical knowledge. It was just the right mix of theory, practical demonstration, and anecdotes. Thank you Saarthee for giving me an opportunity to develop on both personal and professional level ."
Rama Gopalam, NIT KKR (2020)